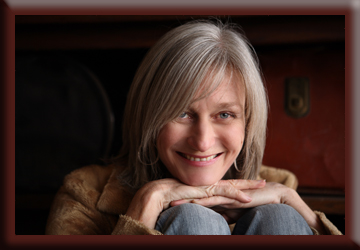 Singing is great fun, but it's even better when you sing with someone else.  In this workshop we will focus on duets and practice the art of holding down a melody part and finding and adding harmony.If you feel you are not ready to sing harmony, no worries!  The melody is just as important.  If you want to challenge yourself by delving into harmony more than you have in the past, great!  This workshop is for all of you.We will spend the day singing and laughing and trying – and having fun!  Come with your favorite singing partner, or meet one in the circle.  There are no prerequisites and no pressure – just a day of making music together.
Saturday, June 16, 2012

To find out more about Kari Sickenberger visit: http://karisickenberger.com/
Workshop Fee:  $75 — Healthy lunch included.
| | |
| --- | --- |
| 10:00 – 12:30 | Morning Session with Kari |
| 12:30 – 1:30 | Lunch |
| 1:30 – 3:00 | Afternoon Session with Kari |
| 3:00 – 4:30 | Free time (hiking, singing) |
| 4:30 – 6:00 | Evening Session with Kari |
Optional Overnight — All the comforts of home in a beautiful wilderness setting. Includes evening potluck and jam, and Sunday morning gospel singing. The only requirement is that you bring your own drinks of choice and contributions for potluck dinner and Sunday breakfast. We'll be leaving by 12 noon.
SAVE YOUR SPOT!  Registration and tuition due by June 12, and these workshops tend to fill up.
After that date, the cost of the workshop goes up to $85 if there is still room.
Registration:
1. Download the Registration Form PDF.
2. Print the form.
3. Send the check and completed form to the address shown on the form.
For more info, contact: Terry Deal